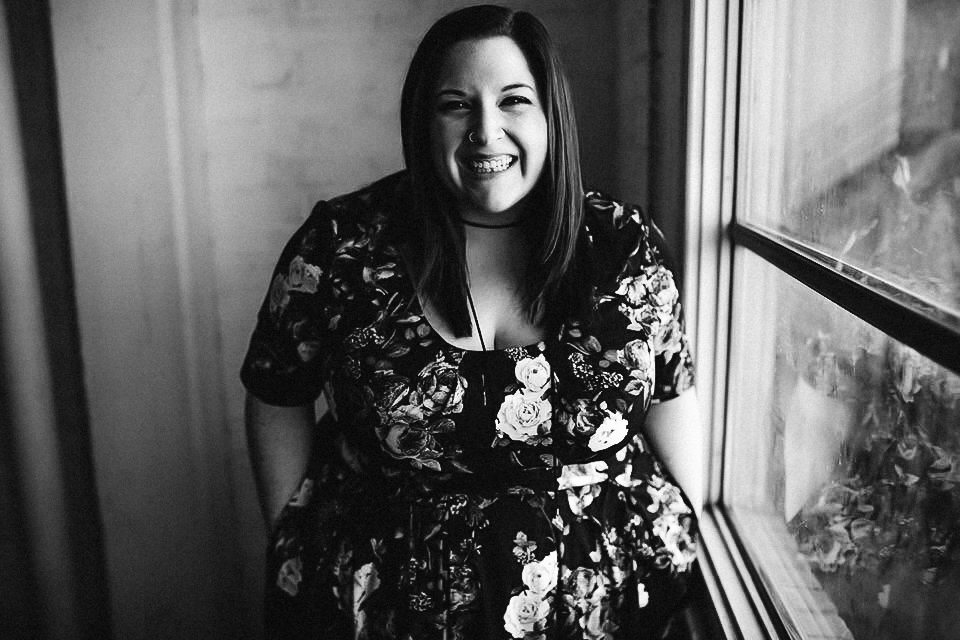 I talk often about how I really don't have a clue what I'd do if I wasn't a photographer creating connected portraiture which sometimes blows my mind. This wasn't a lifelong dream- in fact I hadn't really ever touched a camera until 2009 when I started going on hikes fairly often and realized how much I needed a creative outlet. I started photographing everything. Birthday parties, flowers, sunsets, bugs. Back then people would ask me if I ever thought about becoming a professional and doing it as a source of income. I always laughed. Never thought I was good enough, and besides… Why would I ever want to make something I found so much joy in into a business? Wouldn't the business part ruin it? The answer to that question, after 9 years of photography and 3 years of it being my full time income, isn't as simple as "it's so worth it" or any other thing we often say when we are trying to appear like we have our shit together when people ask us how business is etc.

Part one has me wanting to tell you all… Being a photographer full time is a dream. I never knew my soul could feel so fulfilled and happy. I was never one to look forward to the future. I never created plans. I was a depressed kid and honestly never really felt like I'd make it beyond 25. I mean… I don't think teenagers have much in the way of foresight anyway but you throw depression on top of that and it's all just sad woe is me I have no future crap that is so beyond inaccurate that I wish I could go back and shake my angsty teen self and say "PICK UP A DAMN CAMERA AND DO SOMETHING WITH YOURSELF!". But, my adult self handled it later and that's really all that counts, right?
I went full time in 2015 after parting ways with a job at family's business. At the time I had accepted what I believed would be a full time editing position with a local photography studio. I put in my notice with my family and then received a call that it wouldn't be a full time position, but very part time as they brought on a large number of interns to help with their editing load. I took it as a sign, spent about 6 months supplementing a small amount of my income with the editing gig. I then moved on to work my business full time. About a month or two later my marriage took the final crumble and my life was up in the air and I had no idea how I would make it all work. My husband had been very unsupportive of me going full time with photography. He did not believe I would be able to make it work. It wasn't the reason for our divorce, but it was a symptom of an unhappy life together. It was terrifying to make a decision to leave that relationship in the midst of so much upheaval that already existed in my life. On top of the devastation that I felt in losing my marriage, the financial fears were huge. There was a certain level of security in sharing monthly expenses with another person while taking a huge financial risk for happiness. We were not financially dependent upon each other but with that idea of security gone I very seriously thought about re-joining the ranks of 9-5'ers. Not that there would have been anything wrong with that at all and sometimes that is the best decision people can make. It just wasn't what I wanted or needed at the time. I very much believe my life would have been much harder had I quit what fed my soul for a secure paycheck at that point.

I pushed through and slowly started rebuilding my life with my camera in hand. It fed me, it clothed me, it paid my rent. After about a year I realized that I really could do this, even if it wasn't without struggle. I was really having to work on myself, my awareness and work on my emotional boundaries within work and art. I had to give myself into the process and realize that my weaknesses within it all very much needed to be addressed but that they didn't have to be fatal to what I was building.

Part two leads me to tell you that… Being a full time photographer is very difficult. I know it's easy to scoff at. "You get to do art full time! What is there to cry about?!" Honestly… A lot. Business is difficult. Running a business is difficult. Especially as someone who is not naturally good at business. I often question my morals, my communication skills or lack thereof, and I doubt my art every single day because that is the nature of being a creative. My self worth is directly tied to this art form that my financial stability is directly tied to as well. It's incredibly difficult to pull myself out of bad mental health habits sometimes and this job can be very isolating. I photograph people regularly but then I hole myself up with my computer for hours and hours at a time with massive amounts of editing which is generally accompanied by the inner critic that likes to explain all the things you did wrong while being very stingy with all the things you did right.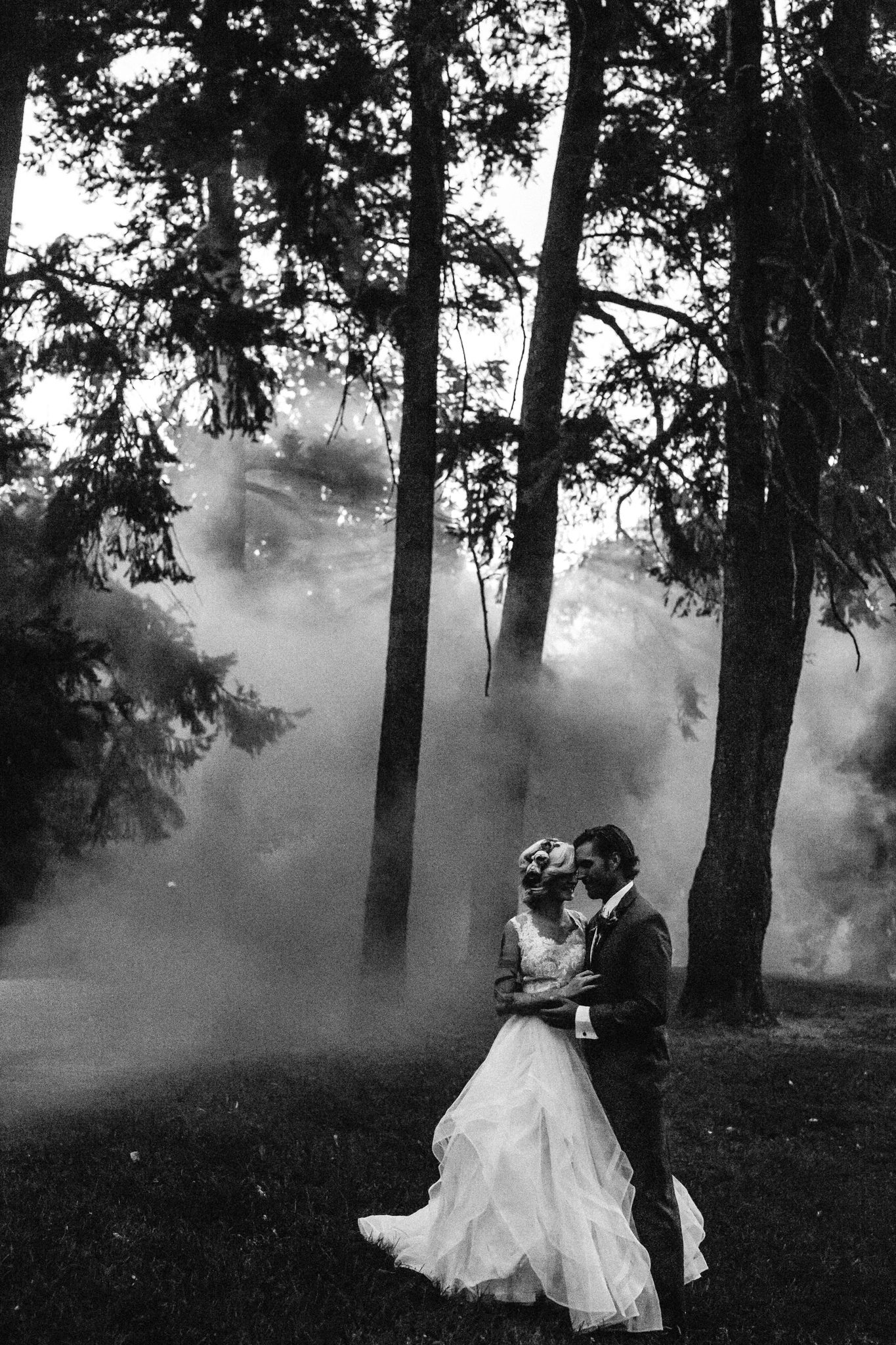 On top of that… Sometimes you are just not able to photograph certain things because so much of what I do is so connected to who I am. While going through my divorce I had to completely step away from family photography. I couldn't remove my emotions around the loss of what I thought would turn into a family and it was so difficult to feel connected to any work I was producing in what used to be the thing I was the most excited about. I loved my family clients. I had regular clients that came back to me multiple times a year even and it was painful to part ways with even if just for awhile. I had to step away. And that was scarier than anything because it was how I made my income.

Stepping away allowed me to re-center. I stepped into creating emotive portraiture more and more and loved being able to express pieces of my soul through that work. But then that started to dwindle as my need for real income grew more and more. I wasn't able to ever push myself to make any real money off of these things I was creating because it felt like it was for me. Not for the world. I wanted to share it with the world but I didn't want it to be a part of the business. I needed the separation to be honest in the work I was creating.
And then I started working with a motherhood blogger and my love for photographing families started all over again as she was pregnant with her second child and her daughter was almost 3. As I started to build a connection with them as a family I started to find my love and connection for family photography again.

Over the last two years it's been my intention to bring the essence of the emotive portraiture I created for myself into photographing families and couples while also offering custom portraiture for my clients including intimate lifestyle photography (a more popular word for it is boudoir). I have stepped away from personal work for the time being because I found I wasn't being intentional with it and would rather shoot less while finding intention than shoot more and put work out into the world that I'm not proud of or connected to. The last half of 2018 really set that intention for me. I feel like I've finally found my happy middle ground between the work that was very much for me and the work that was very much for my clients. I've found that I need to photograph for myself in every session as well. Which usually means asking my clients to stand in weird light or be emotionally connected with each other or themselves in a deeper way. I like to create beauty of weird light or weird backgrounds. But I also really love the simplicity of deeply connected emotions within images. I shoot even when tears happen because it's all important. When I'm asking you to tell me about who you are during our pre-session consult, it is allowing me to find a spark within myself to photograph you in a more honest way.
I go through old photos often. I love the feel of photographs in my hands. I love the feel of prints. I love the action of going through piles of prints or photo albums. I have dozens of old shoe boxes filled with photographs from my childhood, teen years and my 20's. Despite my marriage having ended and being in a new relationship I will never throw away the images from that ten years of my life because it's important to me that if I have children that they get to see those pieces of me as well. And that as I get older I get to look back at those moments and feel far enough removed from the pain that I get to experience the happiness again.

I am in the beginning of another evolution that will work it's way through and while I'm excited to see where it takes me, it's also a really difficult and uncomfortable space to be in some days. I question my intentions, my art, my abilities fairly regularly. I have realized through doing this that vulnerability and connection are so deeply important to be able to clearly see my clients as who they are. As someone who feels big feels pretty regularly… It can be exhausting to try to be emotionally connected on a regular basis. But it is the most rewarding feeling when I can create portraits for my clients that I know they will love and will look back on in years to come and smile about. I'm really very excited to see where this all goes in 2019 and I'm so happy to create beautiful portraiture this year with so many amazing clients.